Sasha Ischenko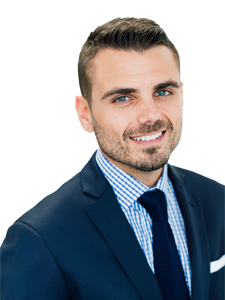 Vice President, Investment Services
Sales Representative
Specialty
Investment Sales
Sasha is a commercial real estate advisor specializing in the acquisition and disposition of investment grade real estate across Ontario. With a primary focus on retail assets, Sasha's knowledge of the commercial real estate landscape runs deep as he has been involved in transactions across the Province in most major, secondary and tertiary markets. Sasha has transacted on all types of assets including but not limited to urban street front properties, shopping centres, mixed-use assets and development land, allowing him to have a wide-ranging unique skill set.
Throughout his career, he has built a strong network across the spectrum, from high-net-worth private investors to national tenant brands to major institutional real estate organizations. Sasha's ability to think creatively and regularly exceed market values for his clients' properties has proven to be the foundation of his reputation. Moreover, these characteristics among others, have had a direct effect in his rapid ascent and year-over-year success in the real estate industry.
Above all else, Sasha prides himself on putting his clients' goals and interests first. He has demonstrated a strong commitment to providing them with the highest level of service, resulting in long-lasting trusting relationships.
See Below for Sasha's Notable Deals