Jane Baldwin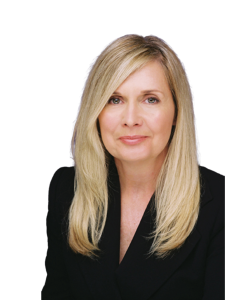 Senior Vice President, Retail Leasing and Investment Sales
Sales Representative
Specialty
Retail Leasing, Investment Sales, Development
Office Location
Toronto - Downtown
Creative strategies to maximize your asset value.
Jane Baldwin is recognized as one of the premier Retail Real Estate specialists in Canada.
Uniquely qualified with extensive experience in Leasing (landlord mandated & tenant representation),  Investment Sales, Consulting and Project Development in both Canada and United States; Jane has been very effective at creating maximum asset value in new project developments as well as existing under-utilized properties by implementing creative, sound leasing strategies and achieving aggressive rental rates. On the tenant side she has been responsible for the strategic development and lease negotiation of hundreds of retail stores across Canada.
Jane was the founding partner in one of Canada's leading retail tenant representation firms and as  President for 13 years was responsible for the real estate strategy, site selection and lease negotiations for hundreds of Canadian and International retailers in major mall, mixed-use, power centre and street locations across the country. Jane continues to represent retailers on a selective basis.
For the 3 years following, Jane was part of the urban development/leasing team at Trizec Hahn in San  Diego and worked with some of the most talented urban development people in North America on projects in Canada and the United States. Her involvement extended from project conception through architectural/design, financial pro forma, development of tenant mix, marketing strategies, documentation and leasing of anchor & ancillary tenants.
Prior to joining Lennard, Jane was part of the Retail Group at a national brokerage firm in Toronto for  4½ years and gained additional experience in Retail Leasing, Consulting, Development and  Investment Sales.
With a track record of intelligent and profitable deal making and a proven ability to create innovative  concepts and translate them into sound business structures; Jane has had a history of success in  meeting the visions, goals and expectations of clients.
Highlighted projects at Lennard include:
Exclusive Retail Tenant Representation – ESTEE LAUDER COSMETICS - a global leader in prestige beauty products with a diverse portfolio of 25+ brands in 150 countries (i.e. MAC  Cosmetics, Jo Malone, Aveda, La Mer, Clinique, etc.). Since 2015, Jane has been the exclusive real estate representative in Canada and has been responsible for their freestanding store development program in tandem with the New York office.
Exclusive Agent for 80-100 YORKVILLE RETAIL: A high end project of 28,000 SF, which has changed the face of retail in that affluent neighborhood. Tenants included Teatro Verde in the historic Mt. Sinai façade (recently re-leased to Chanel) - Anthropologie, Diesel and Sunglass Hut in the new contemporary buildings.
Exclusive Agent for AURA RETAIL: Over 120,000 SF of retail on 3 floors at Yonge and Gerrard.  Transformed the corner with a blend of the best suburban big box users on the second and third floors and urban restaurant/retail on the ground. Second floor was the first urban Bed,  Bath & Beyond in Canada.
Exclusive Agent for MARKET STREET REDEVELOPMENT: An entire city block located next to the South St. Lawrence Market. This project encompassed the block from Front Street to the  Esplanade and includes fully restored and modernized heritage buildings as well as a new contemporary building. The LCBO anchors this project and the remaining space targeted restaurants with patios along the entire block.
Exclusive Agent for FIVE ST. JOSEPH RETAIL – Located on Yonge at St. Joseph just south of  Bloor Street. FIVE is a 45-storey, condominium point-tower, integrating Retail into the historically-designated facades on Yonge, St. Joseph and St. Nicholas Streets.
Exclusive Agent for 7 ST. THOMAS: Located across from the Windsor Arms at Sultan and St  Thomas. Toronto's first LUXURY OFFICE CONDOMINIUM building located in the heart of  Bloor-Yorkville – 93,000 SF – consulted on concept development and executed marketing/sales strategy for 2 years.
Exclusive Agent for PARKWOODS VILLAGE SHOPPING CENTRE REDEVELOPMENT – 70,000 sf - Re-positioned and expanded center on York Mills just east of the DVP – Major Tenants include Scotiabank, Food Basics, Shoppers Drug Mart, Tim Hortons, A&W & Dollarama
Areas of Specialization
Retail Leasing, Development & Investment Sales