Jonathan Howard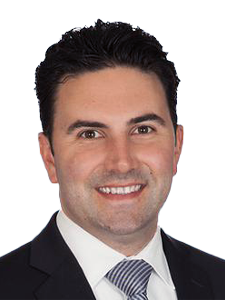 Vice President
Sales Representative
Specialty
Industrial Leasing, Industrial Sales
Office Location
Toronto - North York
Jonathan began his career in commercial real estate after running coast-to-coast across Canada (8,020 kms) to raise awareness and funds in support of Autism Spectrum Disorders (ASD). Jonathan joined Lennard Commercial, in 2020, as Vice President of the Industrial Practice Group, after a tour of duty with Infrastructure Ontario (IO); and a tenure with Colliers International, where he was recognized as Greater Toronto Hamilton Area (GTHA) Rookie of the Year. Jonathan's expertise is Industrial Real Estate and Land in the GTHA. His clientele includes Landlords, Tenants, Users, User/Investors, and Trustees, that occupy or own warehouses, manufacturing plants or future development projects. With almost 15 years of commercial real estate experience, and hundreds of completed deals, Jonathan's services have evolved from a day-to-day sales and leasing transaction, towards a more holistic, full-service approach that advises and executes collaborative strategies for the client.
Some of the scope of his services include:
Leasing and Sales Strategy
Transaction and Negotiation Advisory
Investment Sales
Asset Enhancement
Future Proofing and Facility Planning
Strategic Portfolio Planning
Distressed (Power of Sale) Asset
Estate (Executor) Disposition
Market Analysis
Valuation Oversight
Property Development
Trusted Advisor as a Strategic Partner In order to take the next positive step for himself and his clients, Jonathan joined Lennard Commercial, a firm focused on putting people first. Working within the same industrial area of real estate expertise Jonathan's primary focus is to build and develop long-lasting relationships within the industry and with his clients. Part of that formula includes being a full-service broker who may not always have the answer but will find and exceed the results you expect. Would you bet against someone who could run across the country?
Associations
CREA – Canadian Real Estate Association
OREA – Ontario Real Estate Association
RECO – Real Estate Council of Ontario
TRREB – Toronto Regional Real Estate Board