Ed Belanger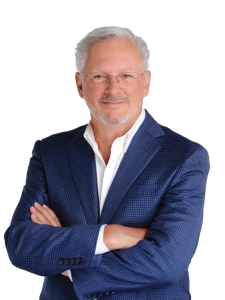 Senior Vice President
Sales Representative
Specialty
Industrial Leasing, Industrial Sales, Investment Sales, Land Sales, Multi-Family Sales, Office Leasing
In 1995 joined the Business Development Bank of Canada and over the years took on more senior roles up to Branch Manager and Manager Major Accounts, Business Development. In 2004, he joined Desjardins Bank as Manager Business Development for Eastern Ontario and finally joined National Bank in 2007 as Senior Manager, Business Development. 
In 2009, Ed began his real estate career with a major national brokerage where he put his numerous years of commercial business experience to work. His loyal customer base provided for an easy transition to the Real Estate world. Ed achieved a high level of success very quickly and was formally recognized within the organization. In 2013, Ed was promoted to Senior Sales Representative and to Associate Vice President, Sales Representative in 2014. 
Ed specializes in the marketing of industrial and office properties for sale and lease in Ottawa and the surrounding area, concentrating on the many different Business Parks in the region. Ed has extensive experience and knowledge in negotiating tactics for lease, acquisition and sale transactions, within numerous asset classes. 
Because of Ed's extensive contact network within the banking industry and with Trustees in bankruptcy, he has been able to successfully dispose of distressed real estate properties on their behalf. He has worked with Raymond Chabot Grant Thornton, Deloitte, Desjardins Financial and National Bank to name a few.