2021-04-06
Image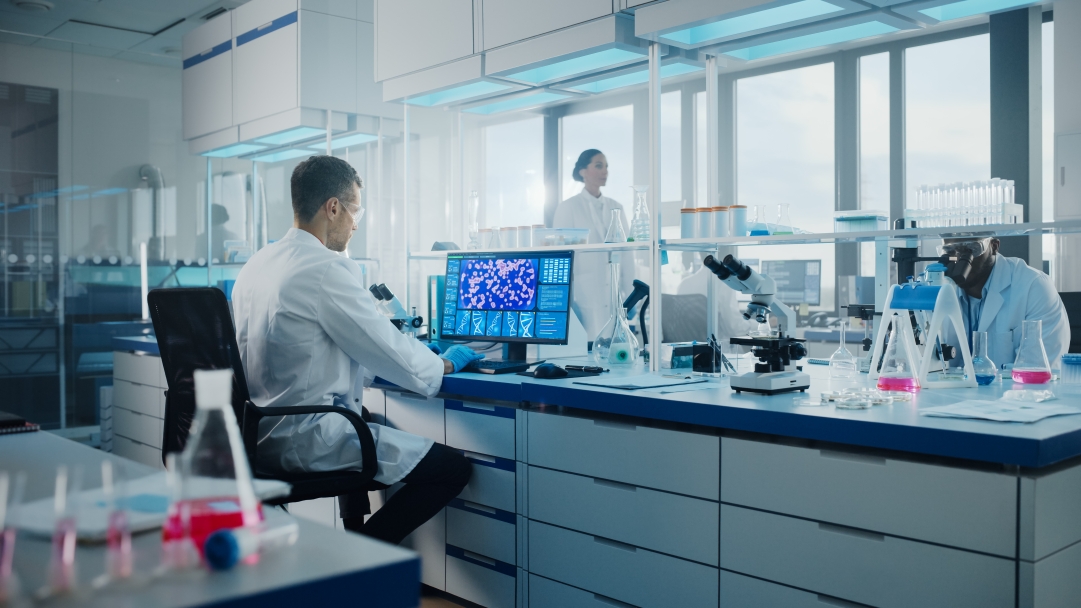 I have worked within the Toronto Life Sciences community for a number of years and am excited by what I see on the horizon. Biotech and Life Sciences are at a tipping point in the Ontario Life Sciences Corridor (anchored by MaRS in Toronto, Pill Hill in Mississauga and MIP in Hamilton) but there are also obstacles to overcome including most notably a lack of wet lab graduation space in which companies can grow. This wave has been years in the making and organizations including Life Sciences Ontario, Ontario Genomics, Ontario Bioscience Innovation Organization and BioteCanada along with MaRS, UHN and UofT in Toronto and MIP, Hamilton Health Sciences and McMaster University in Hamilton amongst others are providing much needed guidance and leadership as this sector continues to make headlines in the news. This is how we got here...
The life sciences industry has played a leading role in the Greater Toronto Area (GTA) for decades but the local industry arguably plateaued in the 1990s. Pharma companies had located in Mississauga but they and other traditional users of wet lab space (universities, hospitals, research institutes and government) built only as required and other wet lab requirements were few and far between so sector growth was organic and slow. This relatively weak demand has been the primary reason for the current lack of wet lab space in the GTA today and the leasing difficulties experienced by MaRS when it opened in 2005 created an effective argument for landlords against building additional wet lab space even when users appeared. However, a number of circumstances since then have created a wave of new and growing demand that has developers rethinking the life sciences sector.
One of the leading factors that helped create the new wave of growth in Ontario life sciences was the decision made by global pharma companies to back away from research and development. The reasons for that decision are largely based on the cost of bringing a drug to market (which is approximately $2.3 billion with no guarantee of success) but global corporate restructuring and the focus to cut costs also played a significant role. Expiring drug patents and a desire to increase stock value created uncertainty within the pharmaceutical industry and many researchers and scientists realized their career in Big Pharma was no longer a job for life but rather a job only until the next restructuring. Coincidentally, at the same time in Canada many universities made the decision to allow faculty and staff to retain ownership of the intellectual property they developed while at those institutions. Prior to this decision students doing a PhD in molecular biology had only two career paths: teaching or joining Big Pharma. This decision provided a new career path for faculty and students that did not previously exist which was to create a company and commercialize their own IP. Many of the startups they founded then began doing the R&D role vacated by Big Pharma and in so doing made themselves takeover targets of the very companies they replaced. This wave of entrepreneurialism has been one of the main reasons for the growth of Micro Pharma and biotech companies in the Ontario Life Sciences Corridor and it is a win-win situation because these scaling companies are being purchased at a fraction of the cost Big Pharma would have spent doing the R&D in-house. It has also created a new and vibrant business sector in the Ontario economy that did not exist when MaRS was completed in 2005 and the timing of this wave is arguably the reason why MaRS was a perfect solution 15 years before its time.
MaRS was pre-engineered and built to provide unique space in downtown Toronto for wet lab users but much of the complex was leased to traditional office occupiers out of political expedience because the building was completed during an economic downtown when leasing was at an ebb. The building became a political albatross and the Ontario Government decided to accept any companies willing to pay rent in order to stop the financial bleeding. Many of these tenants had little or no connection with biotech or life sciences and the irony is that MaRS now receives hundreds of inquiries each year from companies for which the building was designed but they cannot now accommodate them because the complex is all but completely leased. In the absence of available space it is important to note where biotech startups in the GTA are currently residing, where they can grow and why they have not appeared on the radar of traditional landlords.
"Shadow Vacancy" is a term in commercial real estate that refers to off-market vacancies that are available if you know who to ask and biotech startups in the Ontario Life Sciences Corridor are to a great degree "Shadow Tenants" because they are not found in traditional office space. These companies (the vast majority of which are under 10 employees) are found in basements and dark hallways of universities, hospitals and research institutes where they have begged, borrowed or stolen space on a wet lab bench. They are often companies in name only with little more than a website but once they get their seed round or Series A funding and a green light to grow they need wet lab space as soon as possible. Because this space is not available in the GTA these companies have been leaving the Ontario Life Sciences Corridor for Montreal, Vancouver or life sciences hubs in the United States (notably Boston/Cambridge, San Francisco and San Diego). Their departure has not typically created even a ripple in Ontario government circles because, again, many of these companies have less than 10 employees. Where they make a splash is when they land because they quickly grow to 50 or 100 staff and once established it is difficult for them to relocate due to the cost of infrastructure. The lack of available wet lab graduation space in the GTA is the main reason these companies leave - and this issue is in dire need of address.
Biotech and life sciences are growing for a number of reasons including demographics but most recently the COVID19 pandemic. The sector is now getting attention from all levels of government and a new and vigorous interest from the investment community. Needless to say, with the wave of growth in the industry over the last 15 years demand for wet lab space is finally at a tipping point and the Ontario Life Sciences Corridor needs another MaRS. To that end, MIP (McMaster Innovation Park) is in the process of retrofitting the former Hamilton Spectator building at 44 Frid Street into 258,000sf of wet lab and associated office space and while this project will help stem the immediate need for wet lab space in Ontario more space is required in order for the biotech and life sciences sector to flourish. The wave is real and it is growing.