Trevor Jackson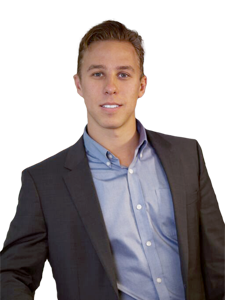 Vice President
Sales Representative
Specialty
Industrial Leasing
Trevor Jackson is an industrial specialist, with a primary focus on leasing and investment sales. Through a combination of his sales experience, achieved through building relationships of trust and effective planning, he has demonstrated a strong commitment to providing his clients with the highest level of service. Trevor's area of expertise includes strategic planning, lease and sale transaction management, logistics analysis, development and design/build advisory, asset valuation, project management, land acquisitions and development.
As a highly competitive real estate professional, Trevor prides himself on developing strong relationships with his clients through effective communication, and a heightened level of transparency. Supported by a resume of high-level transactions, along with an extensive industry network, he's been able to provide timely and innovative solutions, that consistently deliver results. He largely credits his success to his relentless work ethic and willingness to grow within the corporate community. Trevor's approach towards any file, or client remains consistent – the Lennard Team is an extension of the client, and our responsibility is to their wallet, and to understand their needs.
Trevor has expanded his industry knowledge of Peel and York Region markets through extensive perspective and marketing initiatives. As a results, he has worked with a wide array of manufacturing, warehousing, distribution, 3PL companies, assisting clients with expansion, contraction, lease renewals, and consulting services.