Reza Rivan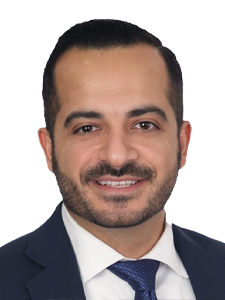 Associate Vice President
Sales Representative
Specialty
Investment Sales, Development, Industrial Sales, Retail Sales
Reza is a commercial real estate broker and advisor at Lennard Commercial Realty. His primary goal is to create maximum value for owners of commercial properties by applying his extensive experience in buying, selling, and financing corporate assets and property.
Prior to joining Lennard, Reza spent 3 years working as an investment sales broker at a large commercial real estate brokerage and over 10 years working in various roles mainly related to the acquisitions and dispositions of businesses (investment banking, private equity, and corporate development) with exposure to a broad set of industries. He has worked on executing numerous real estate, M&A, and private equity transactions.
Reza holds an MBA with a specialization in real estate and investment banking from the University of Toronto (Rotman), an Honours BBA from York University (Schulich), and is a Chartered Professional Accountant (CPA, CMA).
Associations
CPA – Chartered Professional Accountants of Canada
CREA – Canadian Real Estate Association
OREA – Ontario Real Estate Association
RECO – Real Estate Council of Ontario
TRREB – Toronto Regional Real Estate Board