Michael Goldstein,
B.L.Arch.; M.L.Arch; LEED® AP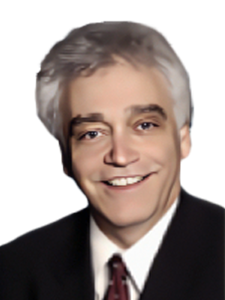 Sales Representative
Specialty
Office Leasing, Retail Leasing, Development
Office Location
Toronto - Downtown
Mike Goldstein's diverse real estate experience spans more than thirty years and includes being Assistant Director of Real Estate for Canada's largest private sector pension fund where he was responsible for a $600 million portfolio of office, retail and development properties across Canada; having his own real estate consulting company; and currently as a licensed sales representative. 
In the latter position, Mike focused on representing tenants in medical and health-related fields secure their premises (mostly community health centres) across Ontario.  In doing so, he was able to uncover off-market opportunities for these not-for-profit clients who required specialized premises; created a competitive environment to ensure that landlords bid for his clients' business; and created a unique, interactive qualitative and quantitative analysis worksheet to assist the clients in selecting the optimal property.
Mike earned a Bachelor of Landscape Architecture from the University of Toronto and a Masters in Landscape Architecture from Harvard University.  He also is an accredited LEED (Leading Energy and Environmental Design) professional.
Mike is able to create methodologies to resolve complex, interwoven problems; to make the complex simple; and to accept what he does not know.
In 2014, Mike relocated to Port Hope where he volunteers for one of its committees of Council.   He also created and teaches art courses to youth such as graphic novels, caricatures and character design.