Jeff Friedman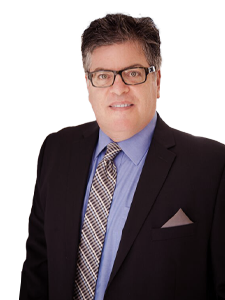 Senior Vice President
Sales Representative
Specialty
Office Leasing
Office Location
Toronto - Downtown
Jeff is a seasoned veteran and senior member of the Lennard team with a life time in the real estate business through family interests. Jeff has over 15 years experience in commercial office leasing and sales and brings superior analytical skills to your project.
After graduating with an MBA he worked with an international accounting firm specializing in the packaging and structuring of Limited Partnerships from both the acquisition and disposition perspectives. He was a partner in the formation of a new brokerage firm into Canada in 1998. His primary responsibility was the formation of a new business line in Canada to service the U.S. parent.
Jeff has won the coveted Rookie of the Year and top producer honours. Jeff is consistently a top sales performer, and has been Lennard's Salesman of the Year, as the company's top producer.
He possesses expertise in providing a full range of commercial real estate services and has demonstrated his ability to negotiate aggressively on behalf of a core group of clients ranging from professional firms, to public companies, and high-technology tenants. This can be attributed to his expertise and professional dedication, and his extraordinary database of established contacts.
Jeff's practice is comprised of lease and sale negotiations on behalf of his /clients, including lease renewals, relocations and restructuring.
Jeff has engineered his practice to compliment the burgeoning restructuring occurring in the market during this real estate cycle. Specific areas of expertise include the mitigation of existing leases, establishing a buyout strategy always with supportable financials. He is keenly adept at comprehending Bankruptcy Law and its implications on all parties. Jeff has been able to incorporate these dynamics and aggressively solve these issues in complicated negotiations.
Jeff has coached several competitive boys and girls soccer teams at North Toronto, and is very involved in all aspects of children's sports.
Talk to Jeff about his Four Point Plans, as well as Lennard's trademarked and patented Space Program® and how these innovative tools can help. Please contact Jeff to discuss the Quarterly News Letter.