Carolyn Laidley Arn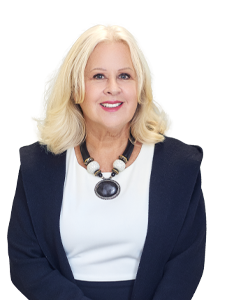 Senior Vice President
Sales Representative
Specialty
Investment Sales, Office Leasing, Retail Leasing
Office Location
Toronto - Downtown
Industry Certifications
Sales Representative, Real Estate Council of Ontario, 2008
President, Toronto CREW, (Toronto Commercial Real Estate Women), 2007
NCIDQ Certified (National Council for Interior Design Qualification), 1987
Bachelor of Interior Design, University of Manitoba, 1984
Association Membership
Toronto Real Estate Board (TREB)
Toronto Commercial Real Estate Women (Toronto CREW)
Association of Registered Interior Designers of Ontario (ARIDO), Life Member
National Association of Industrial and Office Professionals (NAIOP)
International Facility Management Association (IFMA), previous member
Toronto Venture Group, previous member
Canadian Association of Women in Construction (CAWIC), previous member
Experience
Carolyn is well-recognized in the Toronto commercial real estate, design and construction industries. Since joining Lennard in 2008, Carolyn has been involved in more than 375 successful lease and investment transactions and over 1,000,000 sf of space. These include commercial sales, leases, renewals, expansion, subleases, and direct landlord listings for office, retail, industrial, and investors.
Carolyn generally acts as a "tenant representative" but aims for 20-30% of her business from the landlord or seller side, enabling her to be in tune and up-to-date with the marketplace and resulting in better insight and understanding of the needs and wants of all stakeholders. In her investment practice she has worked on the side of the buyer and seller for single buildings as well as for taking assembly and development opportunities to market.
With over 20 years in the design and construction industries, Carolyn looks well beyond the real estate deal to ensure that space is the right one for each client and that they have a full appreciation of the benefits and costs associated with the lease or acquisition. This is equally beneficial when she is representing landlords as she is able to help potential tenants visualize how a space could work well for them. Carolyn focuses on delivering solutions that respond to each client's unique needs and prides herself in her integrity, follow through, and is known for her "velvet glove and iron fist" approach to negotiations.
Most of Carolyn's business is by referral, or repeat clients, and has a long list of loyal and satisfied clients. Creative users, entrepreneurs, and a disproportionate number of female business owners and executives have appreciated her approach and dedication to their success. Steady and consistent, she is consistently one of the top agents and has been at Lennard in terms of the number of deals completed for the past ten years.
No other commercial real estate agent in the greater Toronto area has the level of experience with commercial office interior design and construction. A graduate of the University of Manitoba's Interior Design program, Carolyn practiced interior design for 8 years, and as a senior interior designer was responsible for projects as large as 250,000 SF. Then, she spent 14 years as vice-president and executive project manager for a mid-sized construction management firm specializing in office interiors. Projects ranged in size from 1,000 square feet to well over 100,000 square feet and were often very complex involving extensive IT requirements, high-end build-outs, tight timelines and the ever-present budget challenges. Unlike most in the real estate industry, she has firsthand experience with the many challenges her clients face, particularly with relocation or renovation, and she possesses creativity, skills and knowledge that provide her clients with an unparalleled advantage not available elsewhere in the industry.
Media Speaker
IIDEX/Neocon Conference 2005: "Compliance-New Regulations Affecting Facility Managers"
IFMA breakfast series at two sold out sessions, "Bill 124 and the Impact on Designers & Facility Managers"
Ryerson University, guest speaker 2002-2006, "Project Management"
Press
Quoted in the Globe & Mail in August 2007, "When the office staff jostle with electricians" (2007), "Women embrace new realm" (2002)
Canadian Facility Management & Design, "Redwood Custom Communications: Design for Creativity & Change" (2006).
Clients of all sizes from the public and private sector include:
Canadian Chiropractic Association
Geneva Centre for Autism
Ace Sports Clinic
Designers Walk
KX Yorkville
Toronto Fringe
Artists Network
Canada Media Fund
Don Mills Family Health Team
Atchison & Denman
Vestacon
Hambly & Woolley
Association of Registered Graphic Designers of Ontario
Crescent Design Group
Art & Science
Media Dimensions
Bellwoods Brewery
American Appraisal
Carolyn is married and has a daughter finishing university. She enjoys weekly horseback riding and loves to be near water and a beach.  Demonstrating Lennard's "Work to Live" philosophy, she is adventurous and passionate about travel and has visited South Africa, Botswana and Zambia, as well as the beaches of Honduras, Costa Rica, Bonaire, Bermuda, Florida, Cuba and the south of France and Italy.