Caroline Bouillet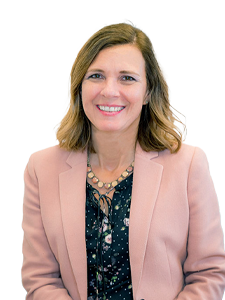 Vice President Retail Services
Sales Representative
Specialty
Retail Leasing, Investment Sales, Retail Sales
Office Location
Toronto - Downtown
Caroline Bouillet specializes in retail development and retail leasing and has extensive experience in both tenant and landlord work. She has worked with large multi-unit retail companies on their national expansion strategies as well as with developers to optimize retail strategy.
Caroline's experience includes several years of retail operations experience at an executive level giving her a unique advantage to anticipate her clients' operational challenges and develop practical solutions through the selection and negotiating process. Caroline's real estate experience includes strategy design and execution at the national and various regional levels. In addition to site selection and acquisition experience, she is an accomplished negotiator of a variety of deal types, including multi-site business acquisitions, joint ventures and co-development agreements.
Prior to joining Lennard, Caroline was with JLL where she and her team grew a retail leasing business that included mandated tenants such as HSBC, Oxygen Yoga, Edo Japan, Maritime Travel and Aire Ancient Bath and Spa. In addition, Caroline lead the development of significant leasing mandates from landlords resulting in grocery and major food and beverage tenants.
Before launching into brokerage, Caroline was the Sr. Director of Development for 7 Eleven Canada where she built a new real estate team, completed close to 100 deals across the country and oversaw the development of 38 new stores, most with gas.
Caroline holds a Bachelor of Commerce, Honours from the University of Manitoba and an MBA from the University of Calgary. She resides in Toronto and works from the financial district of Toronto.