Caroline Bouillet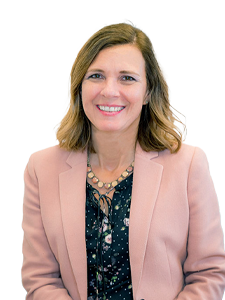 Vice President Retail Services
Sales Representative
Specialty
Retail Leasing, Investment Sales, Retail Sales
Office Location
Toronto - Downtown
Caroline had over 15 years of experience in commercial real estate and began her real estate brokerage career focused on retail leasing, later expanding her focus to include development and investment sales. Her past business and leadership career in strategy and execution gives her a unique perspective.
Understanding business analytics and the role real estate plays in success provides for creative problem solving and an ability to bring clarity and agreement to complex negotiations. She has a passion for development that began with an assignment managing the development of a master planned resort in the Caribbean earlier in her career. Clients find Caroline to be a thoughtful listener and advisor, strategic thinker, client focused and persistent in achieving client goals.
Transactions involving major corporations include; A&W, Taco Bell, Tim Hortons, Starbucks, Circle K, and HSBC. On the Investment/Landlord side; Riocan, Smart Centres, Choice, First Capital, BGO, Morguard, First Gulf, Oxford, Allied, LaSalle, The Hannah Group, Polaris Realty, Plaza Corp, and CollecDev.
Caroline holds a BComm from University of Manitoba and an MBA from the University of Calgary. She enjoys sailing, skiing and reading.