Brent Heeney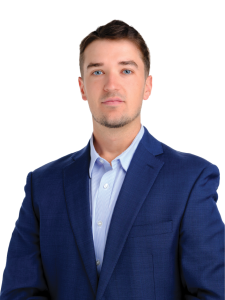 Sales Representative
Specialty
Office Leasing, Retail Leasing
Brent obtained his Bachelor of Commerce degree from the Sprott School of Business at Carleton University in 2019 before beginning his commercial real estate career shortly after. During Brent's time at Carleton he learned at a high level what it takes for businesses to succeed and began to develop skills that allow him to analyze a business and help them meet their goals.
Since graduating, he has gained valuable experience representing a community developer landlord as the sole commercial leasing agent for a portfolio of 100,000+ square feet of office and retail space across the Ottawa-Gatineau region. This experience allowed Brent to work hands on with commercial brokers and tenants throughout the entire leasing process and further develop his business oriented skill set that allows him to succeed in commercial real estate.
Brent's desire to further advance his career in commercial real estate led him to obtain his real estate license and join the Lennard Ottawa team as a Sales Representative in 2023. Brent's experience, sharpened skill set and passion for commercial real estate allow him to represent clients and help them achieve their goals in a preeminent way.
Property Listings