Brad Warren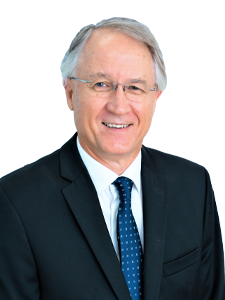 Senior Vice President
Broker
Specialty
Development, Land Sales
Brad Warren has a vast background in land sales and development over the past 40 years. He has assembled large tracts of land and has negotiated numerous transactions and joint ventures with many large developers and builders. He continues to enjoy excellent working relationships with many top executives in the real estate development industry.
Brad's involvement in real estate has deep family roots stemming back to 1940, when his grandfather founded W.J. Warren Real Estate. Joining his father in the company in 1981, Brad specialized in the sale of farms, land, and development properties in Scarborough, Markham, Stouffville, and the surrounding areas. By 1985, he expanded his practice into the development of various commercial, industrial, and residential development properties.
Among other innovative projects, Brad founded and developed Markham's Swan Lake Village, the first major adult lifestyle community in the Greater Toronto Area. After purchasing 142 acres on 16th Avenue, he proceeded to work with the Town of Markham to resolve the issues with the property, including serious environmental concerns surrounding the lake/filling operation. Having overcome all the obstacles, the community is now home to more than 1,500 seniors. In June 2013, Brad was honoured with a gala celebration and award presentation by Mayor Frank Scarpitti and Swan Lake resident Lloyd Robertson; Swan Lake is recognized as one of the prime Adult Lifestyle Communities of Ontario.
Brad's extensive involvement in this and other projects as founder, developer, broker, as well as sales and project manager has built him a solid understanding of all aspects of the industry - a foundation of practical experience that informs all aspects of his work. Among other community involvement, Brad spent 3 years on the Markham Advisory Committee and 9 years on the Unionville Home Society Foundation.
Brad collaborates with a number of fellow Brokers to better serve his clients.  Over the past 8 years he has also established excellent working relationships with Foreign Investors, with many major sales to his credit.  He continues to represent many of the key Builder/Developers in Southern Ontario.
Some Major Clients Include:
The Rose Corporation, Dorsay Developments, Averton Homes, Context Developments, Intracorp, National Homes, Zhou International, The Daniels Corporation, Eisses Inc., Cityzen Development Inc., Davenport Construction, Wyview Inc., Mattamy Homes Limited, Lindvest Homes, Remington, Belmont Properties, H&R Developments, Ballantry Homes, Menkes Developments, Goldman Group, Great Gulf, Times Development, Greenpark Homes, Sorbara, Davpart, Gottardo, Kaitlin Homes, Metrus, Madison Properties, Minto Group, Corebridge Development, Fieldgate Homes, Arista Homes, Kylemore Homes, Liberty Development, Glen Corporation.
Associations
CREA – Canadian Real Estate Association
OREA – Ontario Real Estate Association
RECO – Real Estate Council of Ontario
TRREB – Toronto Regional Real Estate Board