Ariel Stern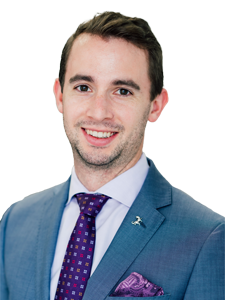 Office Location
Toronto - Downtown
Since joining the Office Leasing Team at Lennard Commercial as a Sales Representative, Ariel has gravitated towards tenant representation. Through a combination of his sales experience, accomplished through developing relationships of trust and effective planning, he has demonstrated a strong commitment to providing his clients with the highest level of service.
Ariel is rapidly expanding his industry knowledge across the GTA, with a specific focus on the downtown and midtown markets. His strong work ethic and willingness to connect with tenants and landlords helps him obtain information not readily available on the market, and he uses this information to further assist his clients.
Ariel holds a Bachelor Degree with a Psychology Major from the University of Western Ontario. He is a member of the Toronto Real Estate Board (TREB), Ontario Real Estate Association (OREA), Canadian Real Estate Association (CREA) and Real Estate Council of Ontario (RECO).