2023-11-15
Image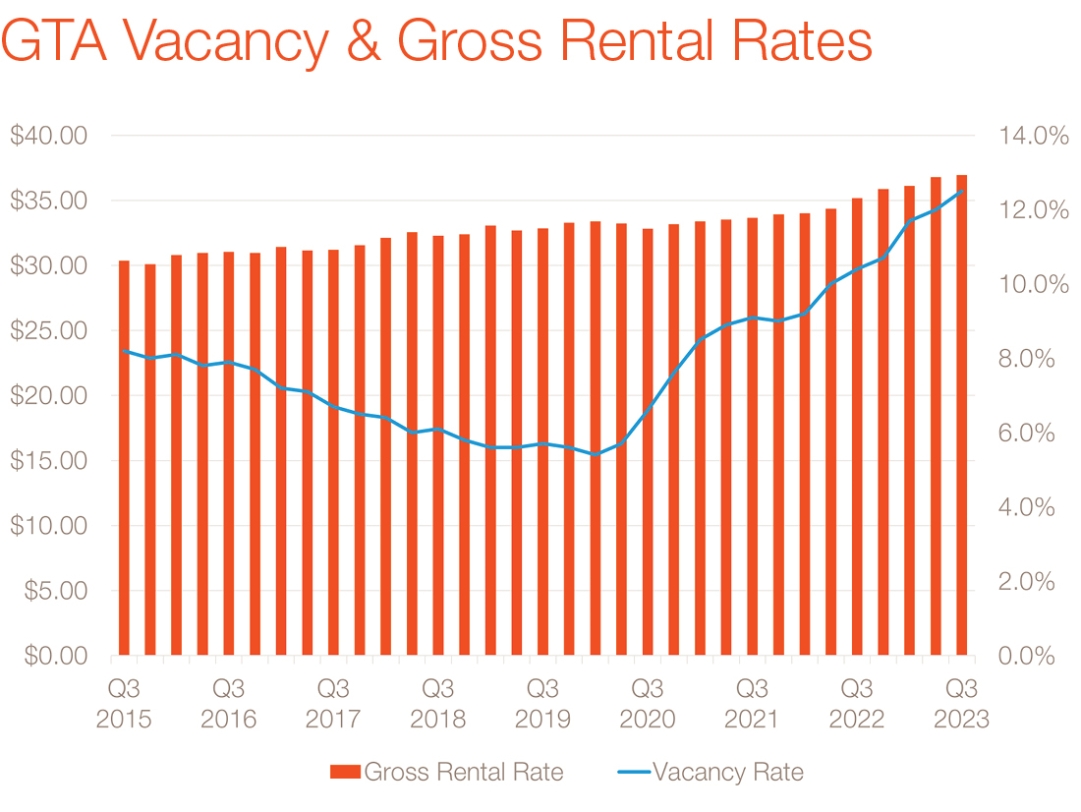 Market Update: High interest rates and inflation are impacting the market, with the Bank maintaining rates at 5%. Good news: inflation is slowing to 3.8%, progressing towards the 2% target. Anticipated inflation around 3.5% until mid-2024, returning to 2% in 2025.
Employment & Real Estate Trends: Unemployment at 5.5%, wages grew by 5% YoY. GTA vacancy rising, but leasing interest is up. GTA West market shows improvement, though some areas struggle. Downtown Toronto's Occupancy Index is up, indicating a rise in office employee return rates.
Workplace Dynamics: Continuous demand for modern Class A space as tenants prioritize collaborative environments. Hybrid work models are here to stay, requiring a delicate balance between remote and in-office work for talent retention and attraction. Phased reintroduction to the workplace is emerging as a feasible long-term strategy.
Architectural Insights: Challenges discussed at Bisnow's Architecture and Design Summit on converting office buildings. Architects exploring the concept of hybrid buildings for adaptability. Edmonton's incentive program for office conversions follows Calgary's success, serving as a blueprint for other cities. Calgary's program, allocating $75 per SF for converted office spaces, is in high demand.
Stay Informed: Keep abreast of market dynamics and subscribe to receive our highly sought-after quarterly report! 
To receive your copy of the GTA Q Office Commentary email research@lennard.com